Meet the organizers and the crew
This is a list of the people organizing the festival this year. All of them are spending a lot of their own personal spare time to make this festival happen so please be kind and supportive to them.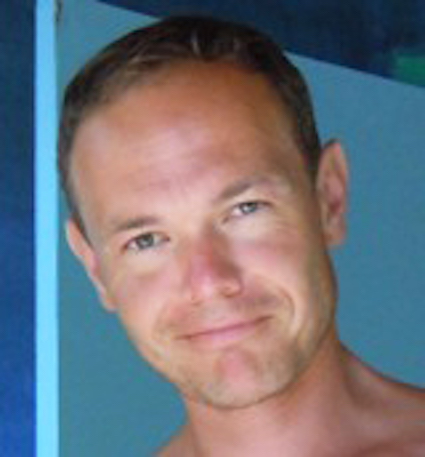 Event organizer and Food coordinator: Petr Cech
With lots of experience from the previous Fresh Food Festivals Petr will be in charge of the entire festival and the food shopping.  He will try to get the best organic fruits and vegetables he can get his hands on. Petr was one of the first in Denmark to go on the 80/10/10 diet and is in many ways a true pioneer. He has lived in Denmark for 15 years, but lives today in his home country Czech Republic.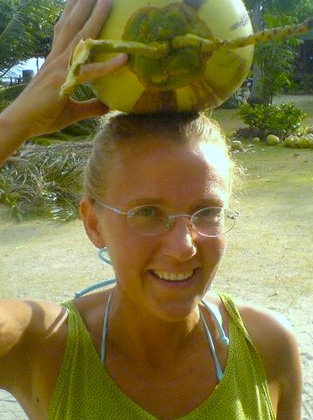 Guest coordinator: Alexandra Cechová

Alexandra will be coordinating everything that has to do with the guests, including answering e-mails, locating people in rooms and taking care of payments. She will therefore be the one who answers your e-mails if you write to contact@freshfoodfestival.com. Alexandra is Swedish, but lives today in Czech Republic, so you can write to her in English, Swedish, Danish, Norwegian or Czech.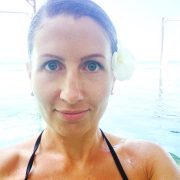 Festival Assistant: Vitalija Rubeziute

Vitalija will be coorganizing the Festival, making sure it runs smoothly. She went vegan in 2012 and has never looked back. Today fruit is her love, life, happiness and passion. She spends her spare time practicing self development, yoga, being outdoors, travelling, inspiring other people and finding good quality fruit. She is looking forward to greet you all at the Fresh Food Festival 2018!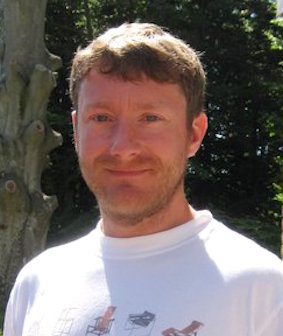 Toastmaster: Shawn Ireland

Canadian Shawn lives in Sweden and has been the festival toastmaster for many years. During the festival he will be in charge of announcements and writing updates and changes to the schedule on the whiteboard by the entrance. During lectures he can be found in the large lecture hall making sure that everything is running on time and if you have questions about the schedule during the festival just ask Shawn or take a look at the whiteboard by the entrance.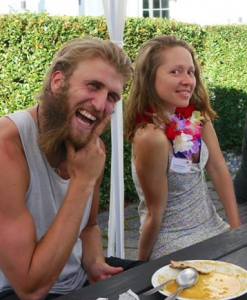 Activity coordinators: Felix and Dorotka

Polish Dorotka and Swedish Felix will be coordinating this years activities, as they did in 2017. They will plan and carry out all the games, activities and social events.
Dorotka has several years of dancing experience in different Latin dances and is studying holistic natural health and nutrition. She has been travelling and living on a high raw food diet since 2014. Dorotka loves sunlight and will try to arrange a lot of the activities outdoors in the beautiful surroundings of the school. It is her third time at the festival and she will do everything she can to make sure everybody has a great time, no matter of their age, mood or physical capacity.
Felix started his raw food journey a little over two years ago because of several years of declining health. Today he feels healthy, happy and energetic due to the diet change and lives in a small cabin outside of Stockholm. There he grows his own food like vegetables and herbs and spend a lot of time training both his body and mind with running, body weight training, yoga and meditation. He also does hiking and sleeping in hammocks. Felix has previously done a lot of different sports like soccer, ice hockey and Martial Arts, and at the festival he will help Dorotka organize all the social activities and is very much looking forward to it.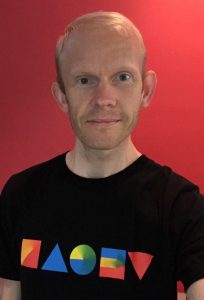 Kitchen coordinator: Andy Cowan

Andy works as a school teacher in Scotland and loves keeping things organised. For the last two years he has been volunteering in the Fresh Food Festival kitchen. He likes to prepare food and keeping the kitchen clean and tidy. He is super excited to be a part of the festival for another year!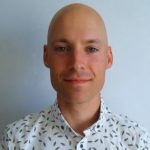 Handyman: Casper Christiansensen

Casper has been in many years fascinated by a plant based diet and especially raw fruit and vegetables did a big difference for his health. He is a triathlete and obstacle course runner and promotes online the positive effects of a plant based diet on performance. He is also a podcast host, doing interviews with interesting people about how we can implement the plant based diet in our everyday life and society. His website is www.casper-c.dk
THE FESTIVAL IS ARRANGED BY
Petr Cech