Below you will find the speakers and teachers from the 2014 festival .
Dr. Graham is the author of many books on health and raw food including 'The 80/10/10 Diet' and 'Nutrition and Athletic Performance'. Recognized as one of the fathers of the modern raw food movement, Dr. Graham is the only lecturer to have attended and given keynote presentations at all of the major raw events in the world for each of the last eight years. At the same time he is a lifetime athlete and over 30-year raw fooder, plus an advisor to world-class athletes and trainers from around the globe. Doug will be giving lectures and holding fitness classes. www.foodnsport.com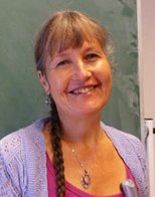 Rosalind Graham (UK)
Rosalind is a mother, professor in Applied Nutrition, dance and fitness instructor and renowned Natural Hygiene teacher. She has been eating and teaching raw food for more than half of her life. Among her specialties is the emotional aspect of living, eating disorders and the proper nurturing of children. She is the author of the book "Stay fit after 50″ and a 2-disc set "Nurturing Peace", with lectures about raw parenting and cultivating inner peace. At the festival Rozalind will be giving both indoor and outdoor lectures.
Chris Kendall (Canada)
Chris, also better known as the Banana Commander is a registered Holistic Nutritionist (RHN), a raw food lifestyle coach, a raw food chef, a lifelong athlete and a yoga teacher. He will be the head chef at the festival and has previously led the kitchen at many raw food events, including the Woodstock Fruit Festival in the USA. Besides his awesome culinary skills he will be giving some lectures and also give us a taste of his kundallini yoga skills. Yoga like you have never tried it before. www.therawadvantage.com
Grant Campbell (Australia)
Also known as the Raw Aussie Athlete, Grant is an athlete and an academic thriving on the 80/10/10 lifestyle since 2005. As FoodnSport's Director of Education, he runs the 80/10/10 Certified Lifestyle Coach program with Dr. Graham. Grant has been running 80/10/10 raw vegan healthy lifestyle retreats in Australia and Thailand since 2007. He has also completed over 40 ultra-marathons, has been to every FoodnSport event since 2008 and has witnessed over 100 people complete water fasts under Dr. Graham's supervision. Grant will be doing the morning runs as well as giving some running workshops. www.rawaussieathlete.com
Eric Karlsson (Sweden)
Eric Karlsson is a Dr. of Naprapathy and has studied both horticulture and natural therapies. He is trained in Nature Cure by legendary Nature Cure practitioner Kenneth S. Jaffrey in Australia and is now teaching Self-Healing to individuals and groups according to Nature Cure philosophy. This includes a vegetarian/vegan diet, raw and living foods. He also practices Naprapathy and other natural therapies. Erics website: www.self-healing.eu
Gitte Koldtoft (Denmark)
Gitte Koldtoft is a popular speaker in Denmark who always gives her audience big laughs, lots of "a-ha" moments, personal life stories and most importantly ENERGY! She celebrates all veggies, both cooked and raw and eats both 80/10/10 and 'raw till 4' herself. Gitte is known from Youtube as 'Daily enerGizer' and her podcasts as EnerGitte. Gitte has an amazing gift to inspire and motivate people to change and with her passion for vegan food she will be a great inspiration at the festival. In her talk you will learn why creating a kind and realistic diet is an important step towards healing and to listen to her podcasts in English and Danish go to: https://itunes.apple.com/dk/podcast/energittes-talkshow/id431945920?l=da&mt=2 Gittes website: www.koldtoft.dk
Louise Koch (Denmark)
Louise has cured herself naturally through a diet and lifestyle change and is a coach, speaker and author of several books in danish about natural healing. She is known from Youtube as Fruity Lou where she promotes a low fat raw vegan diet and also in danish from 'Rask på Raw'. At the festival she will be doing a Q & A session about natural healing and also a support group about diet and lifestyle challenges. Louises websites www.fruitylou.com and www.raskpaaraw.dk
Petr Cech (Czech Republic)
Petr Cech is self-educated in Natural Hygiene and has been living on fruit for more than a decade. He is an absolute expert when it comes to fruit and vegetables and has been the one who buys food for the festival since it's very beginning. Besides founding the festival back in 2008 he has also done a lot of raw food workshops, lectures and some fruit retreats in Thailand and most importantly he is the one who brought 80/10/10 to Denmark. This year he will be doing a lecture on fruit and share his knowledge about things like ripening signs and origins of various fruits.
Annette Davidsson (Sweden/Hawaii)
Annette has been teaching yoga for several years in Copenhagen, Sweden and Norway and for the past couple of years on Maui, Hawaii, where she lives with her husband, Dr. David Klein (directs the Colitis and Crohn´s Health Recovery Center). She teaches classes for groups and individuals from her Anahata Studio in Haiku, and she has also produced the DVD titled "Yoga for Digestion Perfection". Her teaching is loving, caring and easy to follow, even for beginners and she will be doing the yoga and meditation at the festival. www.ayoga.us