4 days of fruit, sport, lectures and fun
Welcome to the healthiest festival in Europe where you get lots of fitness activities and social activities, lectures about health and fitness, international speakers, food demos and raw foods 80/10/10 style. In short – 100% fruits and vegetables, 100% vegan and 100% raw!
20 -23rd of July 2017 in Denmark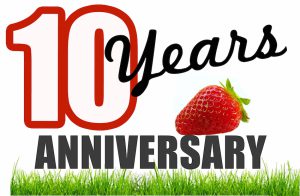 We are happy to announce that the worlds longest running annual fruit festival, The Fresh Food Festival, is in the year 2017 celebrating it's 10th anniversary! We feel it is a special year and because of that (for this year only) we have lowered the prices to make sure everybody can attend. If you sign up and pay before New Year you can even get a Super Early Bird discount. The festival will focus on fruit and social interactions this year.
See pictures from the first festivals.